What Pearl and Slate have done in the Mimic Pro is something e-drummers have been asking for for decades. That is, they've integrated a real professional drum library into a compact, easy-to-use, live drum sampling solution. But that's only part of the story. The Mimic Pro is a complete reworking of the drum module as we know it.
FIND A DEALER
Onboard 120GB SSD — preloaded with 60 kits from the latest Steven Slate Drums
Color touchscreen — spend less time cycling and more time playing
Burr Brown converters — digital samples take on 3D realism
Low latency — drums respond in real time
Independent mixes — monitor yourself with FX, but send dry samples to your sound engineer
Multi-zone cymbals — take advantage of your cymbal's zone and choke technology
SD/USB connectivity — fly in your own one-shots in .WAV and .AIFF formats
FIND A DEALER
MIMIC PRO
ROOM AMBIENCE DEMONSTRATION VIDEO

Pearl Product Specialist Raymond Massey showcases the Room Mic feature found in the Mimic Pro module. Using the 'BIG 24' kit, the ambiance will gradually increase to demonstrate the true room recording.
FIND A DEALER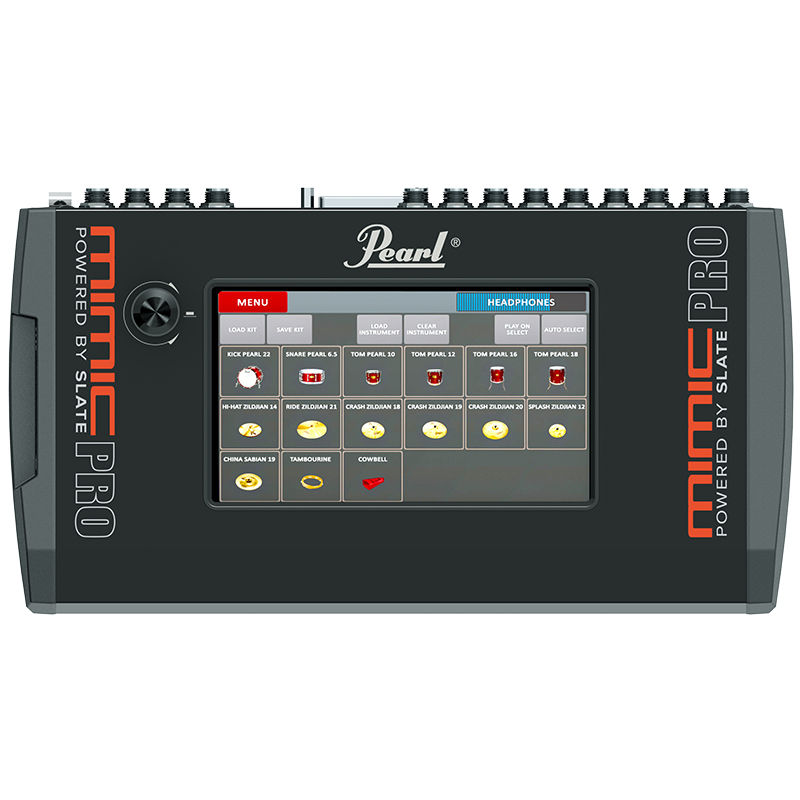 24-Bit Steven Slate Drums 5
Multi Channel Samples With Separate Adjustment Of Close, Overhead, and Room Mics
IPS Touch Screen
120GB Solid State Drive
Top Level Burr Brown Converters
16 Inputs
16 Audio Outputs (8 On The Module / 8 From The DB-25 Connector)
Two Completely Separate Mixers For Headphone and Aux Outs – Drummer Gets A Personal Mix With Effects That Does Not Affect Outputs)
All Inputs Have Cymbal Choke Function
Supports Triple and Dual Zone Cymbals and Dual Zone Hi-Hat
Find A Dealer